End of Lease Cleaning Adelaide
100% Stress-free Moving Out
We guarantee a stress-free move: Get 100 % of your bond back
Exit Cleaning Australia … is the name you can trust when it comes to end of lease cleaning in Adelaide! Exit cleaning/End of Lease Cleaning Adelaide is not an easy task, and if you left the property uncleaned you might lose your hefty bond to your landlord. This is where our cleaners come to the rescue! Offering comprehensive bond cleaning, end of lease cleaning, and exit cleaning services in Adelaide, we guarantee 100% bond return.
Let's face it, relocating can be stressful so why not let us at Like Clean Group take that stress away from you. We'll handle the end of lease clean, you handle the rest. Our affordable end of lease cleaning services in Adelaide eliminate the stress of having to worry about getting a full bond return at lease Cleaning end.
Real estate agents and property owners in Adelaide have strict guidelines when it comes to end of lease cleans and refunding bonds to tenants. But that's a walk in the park for our expert cleaners who use a Real Estate Institute of South Australia (REISA) approved checklist to ensure that you'll get 100% of your bond returned to you, no stress.
Our team can tackle any space; nothing is too much of a challenge for them. Together with our high-tech equipment, eco-friendly cleaning products and their skills, even the dirtiest of spaces will be left sparkling clean. After using our services, you're guaranteed to get 100% bond return at the end of your lease. End of lease cleaning has never been so easy!
Explore our other Location services : End of Lease Cleaning Melbourne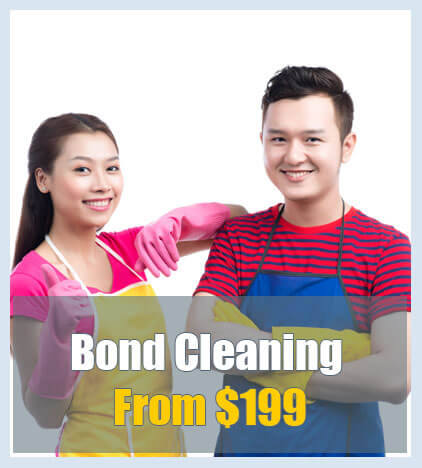 WE LOOK AFTER IT ALL
         Our end of lease cleaning service covers the entire house, including the entrance way, living areas,        kitchen, bedrooms, bathrooms and hallways.
EXPERT CLEANERS
                      Our professional Lease cleaning team has extensive experience and know exactly what it takes to meet end of lease   cleaning standards. Our carpet cleaning services leave carpets clean, fresh, and hygienic. Their REISA-approved cleaning checklist guarantees only the best service.
100 % BOND BACK GUARANTEE CLEANING
                       You will be surprised by our amazing job! Your satisfaction is 100% guaranteed so once we've completed a        cleaning job, we'll use your feedback to improve our cleaning services.
A STRESS-FREE MOVE IS GUARANTEED WITH LIKE CLEAN GROUP
We've proven time and time again that our services are first-class. Our clients are left feeling at ease, knowing that they've enlisted the best in the business when it comes to End of Lease Cleaning in Adelaide.
With 1000's bond cleans in Adelaide under our belt, our experienced team knowns exactly what is required to ensure that you receive 100% of your bond back when you exit your rental property in Adelaide. We'll clean your rental property efficiently, thoroughly and professionally, not leaving any stone unturned. You can count on us to help you have a stress-free relocation, no surprises.
MOVING OUT OF YOUR RENTAL PROPERTY IN ADELAIDE?
Make your property manager/owner happy by enlisting the best in the business. We at Like Clean Group remove the stress from relocating and offer the most comprehensive and affordable end of lease cleaning service in Adelaide.
Call our team today to book the most affordable bond cleaning service in Adelaide!
WHY CHOOSE LIKE CLEANING BOND CLEANING SERVICE?
STRESS-FREE MOVE WITH OUR 100 % BOND BACK GUARANTEE (T&C'S APPLY). WHAT MORE COULD YOU ASK FOR?
We're results orientated and customer focused. Our aim is to ensure that you're completely satisfied with our service; we work hard to keep our promises.
TAILORED CLEANING
Our range of bond cleaning services ensures that all of your end of lease cleaning needs will be met. From standard bond cleaning to specialised services, we cover it all; we have what you need. Our specialist services include professional pressure cleaning, pest control, upholstery cleaning and so much more. Don't stress about your bond clean, get in touch with us so we can solve your end of lease cleaning problems today.
WE MAINTAIN HIGH STANDARDS We strive to keep our promises, that's why we ensure that only the highest quality service is provided to each and every customer. Moreover, we guarantee you a full bond refund at lease end so we work hard to keep that promise. Besides, we don't cut corners and provide comprehensive end of lease cleaning services that will impress even the most "hard to please" property managers and owners in Adelaide. If you're looking for a bond cleaning company that offers resonable end of tenancy cleaning prices and knows what it takes to meet the strict end of lease cleaning requirements then get in touch with us today.
OUR EXPERT TEAM IS GUARANTEED TO IMPRESS
We would be nothing without our expert team of dedicated cleaners; they're customer focused and know what it takes to please property managers and owners. They are highly trained and will go above and beyond to ensure that you get 100% of you bond back at lease end. Don't stress, they'll look after the bond cleaning for you.
THEY'RE THE BEST IN THE BUSINESS
                 Our bond cleaning team consists of only the most skilled cleaners in Adelaide; they're certified, insured and police-%A